Jurassic World: Dominion Dominates Fandom Wikis - The Loop
Play Sound
The Special Air Service (SAS) is an elite special forces unit of the British Army. The unit features in Conflict: Desert Storm and Conflict: Desert Storm II as a selectable squad.
The SAS, along with it's naval counterparts the Special Boat Service (SBS), regularly conduct joint operations with US special forces. These include 1st SFOD-D (Delta Force), US Navy SEALs and DEVGRU (SEAL Team Six).
As Conflict: Global Storm confirms the team was American during the events of the first two games, the SAS is considered a non-canon playable faction.
Members
[
]
The following are potential (depending on player choice) SAS operators in the first two Conflict Series games (C:DS and C:DS II).
Team Leader:
[
]
Name: John Bradley
Rank: Sergeant
Place of Birth: London, England, United Kingdom
Date of Birth: 15/05/67 (age 24)
Additional Role(s): Rifleman, radioman
Rifleman: ***
Pistol: **
Medic: *
Sniper Specialist:
[
]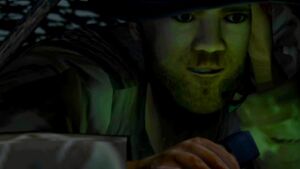 Name: Paul Foley
Rank: Corporal
Place of Birth: Scotland, United Kingdom
Date of Birth: 18/04/70 (age 21)
Additional Role(s): Medic
Sniper: ***
Pistol: **
Medic: *
Heavy Weapons Specialist:
[
]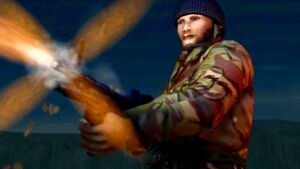 Name: Mick Connors
Rank: Corporal
Place of Birth: England, United Kingdom
Date of Birth: 28/01/71 (age 20)
Additional Role(s): None
Machine Gun: ***
Anti-Tank: **
Medic: *
Demolitions Expert:
[
]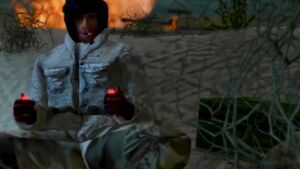 Name: David Jones
Rank: Corporal
Place of Birth: England, United Kingdom
Date of Birth: 02/03/70 (age 21)
Additional Role(s): Combat engineer, medic, infiltration expert
Combat Engineer: ***
Rifleman: **
Medic: *
Gallery
[
]